About The Owner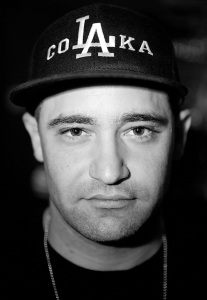 My name is Wes Fortier. I own, and operate BURNING HEARTS TATTOO COMPANY
2357 Whitney Ave. Hamden, CT. 06518
I worked full time as a tattoo artist in Waterbury, CT from 2010 to 2020. I established, owned and operated Burning Hearts Tattoo Co since 2015. I have been a Hamden resident since I was a young child. I fought for over 2 years to change antiquated zoning regulations in the town to allow tattoo studios on main roads in the town and accomplished that goal. Tattooing in Hamden went from being hidden away in industrial parks, to being front and center with our shop being the first in a decade to come in. (Right across from town hall!) We are now located in the center of town at the intersection of Whitney and Dixwell Ave. Minutes from Quinnipiac University, SCSU, Yale University and Albertus Magnus College.  Almost the entire staff is still with me, as well as a couple new faces, who are excited for some changes I have brought, and will continue to bring. 2021 is shaping up to be a big year for us all. I have brought in a lot of upgrades to our merchandise, and jewelry. We now carry only the highest grade implant quality body jewelry and our basics carry a lifetime warranty. We offer titanium, gold and diamond jewelry along with many other options. April 1, 2015 was my first official day as 'the boss' of my own tattoo & piercing shop, and I'm really proud to say that from then to now we have accomplished something with this move that I thought to be impossible at one point. Our mission is simple. No ego's, no rock stars, just people who love what they do, and treat their customers with respect whether they are there to spend two dollars, or two hundred. I can't wait for my customers that remember where i used to work, to enjoy the upgrades I have brought so far in our new location, as well as future changes that will give us all a better tattoo, and piercing experience.
Now that we've gotten that out of the way, A little about my tattooing… I have been tattooing professionally since 2009, and has been my full time job ever since. I am licensed in the state of Connecticut, and I enjoy all styles, and forms of tattooing. I prefer to do black and grey in most cases, but when color is called for in a tattoo, i appreciate it, and can execute it just as well. I love doing music related tattoos, and that's probably my favorite thing to tattoo as i am a musician, as well as an artist.
My tattoo room at the shop is used by only me. I also have a television, Xbox, Netflix, and a computer in the room if you want to turn on music or movies during your session. If you would like to come check out the shop, and meet me in person, i work everyday from 1pm to 8pm except for Thursdays, and Sundays. Those are my days off. please stop in, and check the place out, and my work in person.
-Wes Fortier
Burning Hearts Tattoo Co.