About The Owner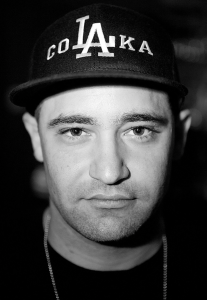 My name is Wes Fortier. I own, and operate BURNING HEARTS TATTOO COMPANY at 1430 Meriden Rd., Waterbury, CT.
I worked full time for FOUNTAIN OF YOUTH TATTOO & BODY PIERCING from 2010 to 2015 when operations came to a close. I contacted the property owner, took on a new lease and re-branded the shop as my own. I've come to a point in my career where I needed to own, and run my own shop, and I did not want to physically relocate, so the timing couldn't have been better. Almost the entire staff is still with me, as well as a couple new faces, who are excited for some changes I have brought, and will continue to bring. 2015 is shaping up to be a big year for us all. I have brought in a lot of upgrades to our merchandise, and jewelry, as well as improvements to the shop that were overdue, and this has all brought me to my goal of owning a premium tattoo and body piercing studio. April 1, 2015 was my first official day as 'the boss' of my own tattoo & piercing shop, and I'm really proud to say I couldn't have picked better people to take the journey with. No ego's, no rock stars, just people who love what they do, and treat their customers with respect whether they are there to spend two dollars, or two hundred. I can't wait for my customers that remember where i used to work, to enjoy the upgrades I have brought so far, as well as future changes that will give us all a better tattoo, and piercing experience.
Now that we've gotten that out of the way, A little about my tattooing… I have been tattooing professionally since 2009, and has been my full time job ever since. I am licensed in the state of Connecticut, and I enjoy all styles, and forms of tattooing. I prefer to do black and grey in most cases, but when color is called for in a tattoo, i appreciate it, and can execute it just as well. I love doing music related tattoos, and that's probably my favorite thing to tattoo as i am a musician, as well as an artist.
My tattoo room at the shop is used by only me, and has a door with a lock on it to ensure privacy during your session if it is a concern. I also have a television, Xbox, Netflix, and a computer in the room if you want to turn on music or movies during your session. If you would like to come check out the shop, and meet me in person, i work everyday from 1pm to 8pm except for Thursdays, and Sundays. Those are my days off. please stop in, and check the place out, and my work in person.
-Wes Fortier
Burning Hearts Tattoo Co.